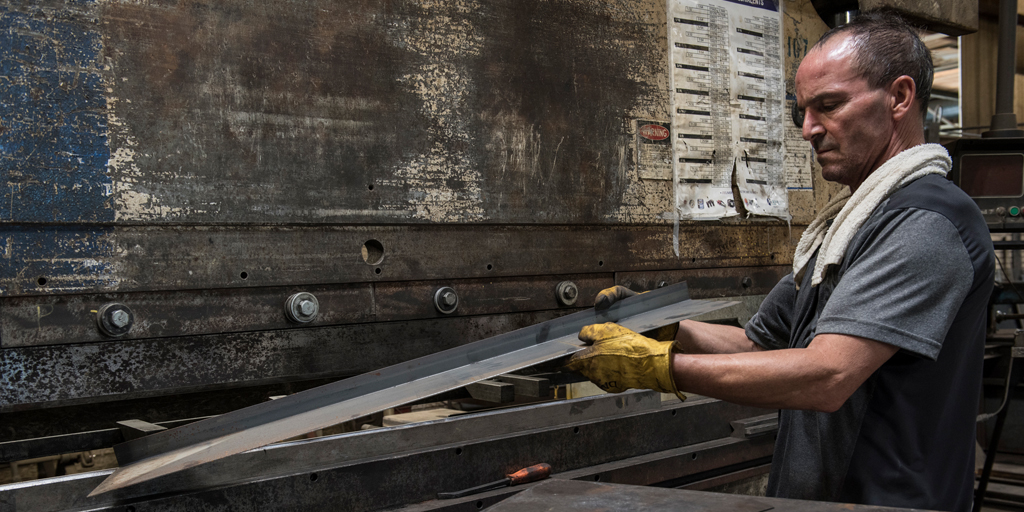 Jefferson County has the right workforce to meet your business needs. We have a labor pool of 27,664 skilled men and women, trained through our impressive university, local community college, and workforce development programs. And with low labor costs you'll find it difficult to beat the value of Jefferson County, Arkansas' workforce to support your business growth and expansion.
Ready to Benefit from our Workforce? - Contact Us
Demographics
Jefferson County has a current estimated population of 66,824 people, with a median age of 38.8 years old and workforce of 27,664 people. Taking into consideration an increased demographic radius of 42 miles outside of the county, the workforce increases to 218,780 people (including several counties to the south and north). Given low congestion and ease of transportation, 42 miles is considered a commutable distance. With the exception of Jefferson County, Southeast Arkansas tends to be largely rural with numerous smaller urban areas. This area encompasses the following counties (2018 Census population estimates):

POPULATION BREAKDOWN
Arkansas
17,769
Bradley
10,897
Cleveland
8,018
Dallas
7,182
Desha
11,512
Drew
18,328
Grant
18,188
Hot Spring
33,701
Jefferson
68,114
Lincoln
13,383
Population Total
207,092
AGE DISTRIBUTION - JEFFERSON COUNTY
U.S. Bureau of Census - 2019
Education and Skills
Jefferson County's workforce is talented. A total of 86% of people in Jefferson County have a high-school diploma or higher and 24% have a bachelor's degree or higher.
Workforce Development Programs:
Jefferson County participates in the ACT Work Ready Communities initiative that encourages local business and industry to sign up in support of the "national framework" program that emphasizes standardized workforce skills credentials. Jefferson County is currently up to 96% attainment of nationally set workforce development goals.
Local Colleges and Universities:
University of Arkansas at Pine Bluff (UAPB) - Located in the city of Pine Bluff, the University of Arkansas at Pine Bluff provides educational opportunities to about 2,400 students a year in fields such as arts and sciences, business, and education, with specializations in agriculture. UAPB offers more than thirty undergraduate programs, master's degree programs and a highly regarded doctorate program in aquaculture/fisheries.
Southeast Arkansas College (SEARK) - Southeast Arkansas College a two-year community college located in the city of Pine Bluff, enrolls about 1,200 students a year in 28 technical programs, nursing and allied health programs, and general studies.
UAPB and SEARK recently launched a collaborative degree program known as Associate to Bachelor's or A2B. The program allows students to concurrently earn both an associate degree at SEARK and a bachelor's degree at UAPB. Upon successful completion of 60 hours — 48 hours at SEARK and 12 at UAPB — with a cumulative GPA of 2.0 or higher, a student may receive an associate degree.The concurrent enrollment empowers students to make a seamless transfer between SEARK and UAPB.
Value
Arkansas was ranked as the #3 state for Cost of Doing Business and Cost of Living by CNBC in 2019, highlighting the affordable nature of the Arkansas workforce.
INCOME
Source
Average Employment
Average Weekly Earnings
Natural Resources & Mining
143
$1,2069.94
Construction
450
$904.77
Manufacturing
4,443
$1,046.73
Wholesale Trade
636
$920.16
Retail Trade
2,866
$545.99
Trade, Transportation & Utilities
4,155
$718.81
Wholesale Trade
684
$904.32
Retail Trade
3,102
$517.28
Transportation, Warehousing, & Utilities
653
$1,262.23
Information
68
$893.68
Financial Activities
1,016
$931.52
Professional & Business Services
1,782
$668.28
Education & Health Services
4,460
$832.98
Leisure & Hospitality
2,146
$287.97
Other Services
428
$709.75
Local Government
2,231
$855.76
State Government
3,165
$765.93
Source: The Arkansas Dept. of Workforce Services reports employment income for Jefferson County for 2nd Quarter 2020