Jefferson County Industry Day 2023
July 11, 2023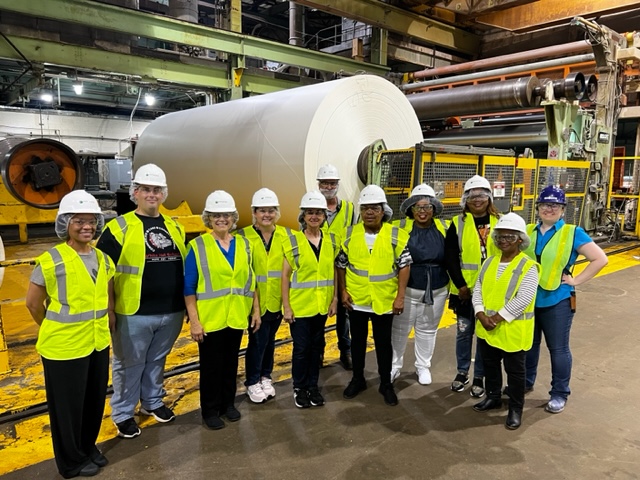 The Economic Development Alliance for Jefferson County, Arkansas partnered with Economics Arkansas to put on Industry Day 2023! The purpose of this event is to connect teachers and industry leaders to highlight good-paying industrial jobs that are available to students upon graduation.
The day began with industrial tours at Pactiv Evergreen and Central Moloney Components where the teachers got an up-close look at industry employees performing their job duties and using their learned skills. After a delicious lunch from The Hive Cafe and Candy Shoppe, the teachers listened to a panel discussion of local industry leaders.
Industry leader panelists:
Tim DeJarnette, President, The Strong Company
Bill Ward, Mill Manager, Twin Rivers Paper Company
Felita Wilkes, Senior HR Partner, Tyson Foods
Justin Lieber, Director, Business Operations & Planning, Pine Bluff Arsenal
Thank you to Pine Bluff School District for providing transportation!